BGC Condo for Sale
BGC Condo for Sale by Megaworld. Megaworld Corporation has a well-earned reputation as the country's No. 1 residential developer, with more than two million square meters of built space for residential properties ranging from luxury houses to impressive townhouses and condominiums. The Megaworld Group has launched more than 200 residential, commercial and office buildings in the last 17 years.
Megaworld Corporation is transforming the Metro Manila landscape through a series of large-scale residential and office developments including urban centers integrating office, residential and commercial components. Apart from its core business of property development,
Megaworld as a holding company is into merchandise trading as well as hotel and leisure. Megaworld continues to build upon a track record for quality and innovation centered on customer satisfaction through high-caliber projects delivered on time and backed by professional property management and after-sales services.
Today, the Megaworld brand reflects the proud achievements of a property company whose various projects have enhanced the urban landscape—providing the living, working and leisure environments that allow families to enjoy life better and businesses to thrive and grow.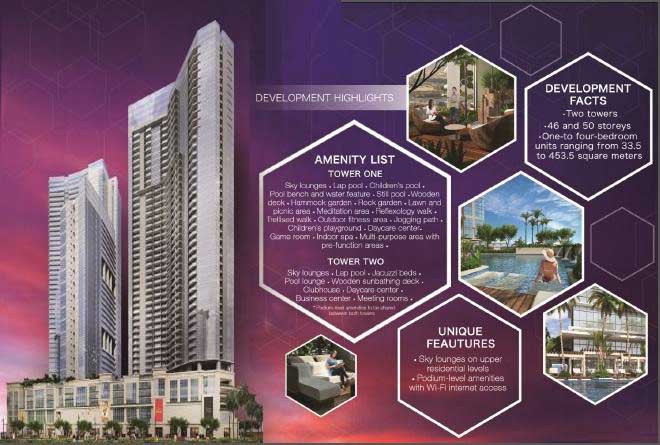 BGC Condo for Sale Promo
( READY by 2018 )
NO DOWNPAYMENT PROMO!!!
AVAIL of MIDYEAR
and SPECIAL DISCOUNTS!!!
Limited Time Offer ONLY!
BGC Condo for Sale Pricing
1 bedroom (37 sqm) – Php 25,000/monthly
2 bedroom (59 sqm) – Php 38,000/monthly
2 bedroom (78 sqm) – Php 50,000/monthly
3 bedroom (89 sqm) – Php 58,000/monthly
3 bedroom (95 sqm) – Php 62,000/monthly
Looking for Other Condo BGC Condo for Sale?